When Harry Met Sally Writer Nora Ephron Died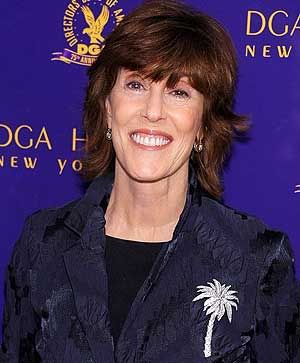 Nora Ephron, screenwriter and director of Hollywood blockbusters such as You've Got Mail, Sleepless in Seattle and When Harry Met Sally has died aged 71.
The three-time Oscar nominee died on 26 June at the New York Presbyterian/Weill Cornell Medical Center surrounded by family. The cause of death was acute myeloid leukemia. "We thank you all for your thoughts." her family told PEOPLE magazine.
Nora Ephron was one of Hollywood's most powerful and influential figures who often worked with A-listers such as Meryl Streep. She was the screenwriter for one of Meryl Streep's earliest films, Silkwood about nuclear activist Karen Silkwood. Her last film was Julie and Julia, about food celebrity Julia Child, also starring Meryl Streep.
She was married to and divorced author Dan Greenberg before marrying Watergate investigative reporter Carl Bernstein. She based her searing novel and screenplay Heartburn on the collapse of their marriage. At the time of her death, was married to her third husband, Goodfellas writer Nicholas Pileggi.
Both comments and pings are currently closed.