Tom Cruise And Katie Holmes Divorce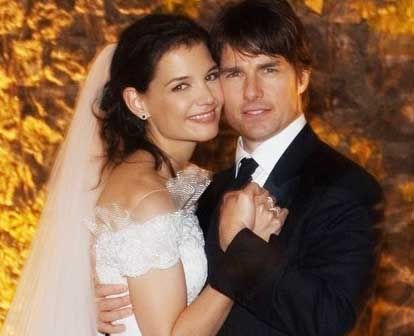 Katie Holmes has filed for divorce from Tom Cruise and Tom was apparently "blindsided", reports TMZ.
The official reason is "irreconcilable differences" but celebrity gossip say that it was Scientology to which Katie has never been fully committed. Seems that the couple has been arguing over their 6-year-old daughter, Suri – that she's now of the age where Scientology becomes a significant part of her life.
Katie is asking for sole legal custody and "primary residential custody" of Suri. The divorce is not about money, which will be taken care of under their pre-nup terms.
To understand why Katie Holmes is concerned about Scientology being in Suri's life, watch this video on Tom Cruise talking about Scientology. Some would argue that she should have known better in the first place and could have married Tom for her career.
Related:
Tom Cruise Katie Holmes Divorce Settlement
Tom Cruise sends kids to Scientology Camp
Protesters At Katie Holmes Broadway Debut
Katie Holmes Broadway Debut
Tom Cruise Knew He Wanted To Marry Katie When They Met
Both comments and pings are currently closed.