Tom Cruise Highest Paid Actor On Forbes List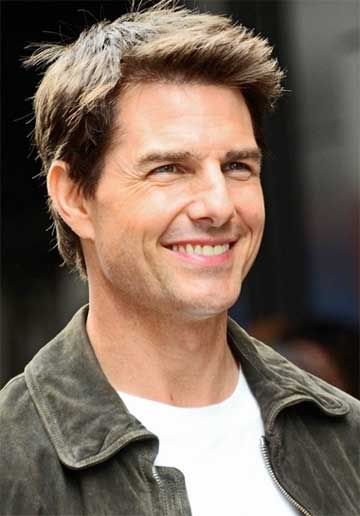 Tom Cruise has topped Forbes list of highest paid actors for 2012. This article says that Cruise earned $75 million between May 2011 and May 2012, making him Hollywood's highest paid actor.
Given the divorce situation that Cruise is facing, this money will play a crucial role in settlements even though Katie Holmes signed what is said to be an iron-clad pre-nup in Tom's favor.
According to divorce attorney Jeff Landers, prenups almost never include the cost of child support. In New York, where Katie Holmes filed for the divorce, child support is based on a formula: 17% of the couple's total income, with each person paying a proportionate amount. But that doesn't mean that Holmes is going to earn $9 million in child support alone.
"There are caps," says Landers. "After $400,000 in earnings it's up to the judge's discretion." Still, the divorce is expected to cause some financial dent to Tom Cruises' bank account.
The Forbes List of Hollywood's Highest Paid Actors:
1. Tom Cruise
2. Leonardo DiCaprio
3. Adam Sandler
4. Dwayne 'The Rock' Johnson
5. Ben Stiller
6. Sacha Baron Cohen
7. Johnny Depp
8. Will Smith
9. Mark Wahlberg
10. Taylor Lautner
Must say there are some surprising names on that list. Adam Sandler, Dwayne Johnson, Sacha Baron Cohen and Ben Stiller? Really?
Related:
Tom Cruise Katie Holmes Divorce Settlement
Tom Crusie and Katie Holmes Divorce
Both comments and pings are currently closed.